St Clare's Abbey Primary School
Our year – our journey with Education Works in Pre-School. St Clare's Abbey Primary School have shared their experience in delivering Education Works in Pre-school.
When we began our "Getting Ready to Learn – Education works in Pre-School" programme, we were all very excited. Parents were invited into the Nursery and the Pre-School curriculum was explained to them. This was complemented by stay and play sessions where parents could see the children engaged and learning from their play.
Activity information cards detailing targeted learning were placed nearby each resource.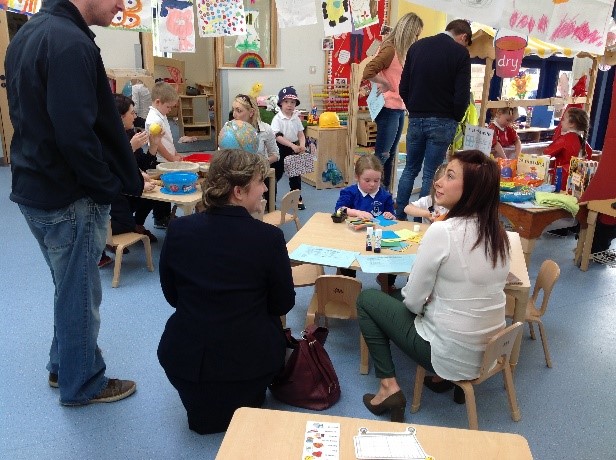 Some of our feedback from Parents:
"Great to see how activities are linked to learning outcomes."
"It helps me understand what my child is learning."
"It was great to see the children at play and how they are learning as they play."
The excitement really mounted when we announced the arrival of our play packs in a letter to our parents. Wednesday was the designated day to choose a play resource with open ended guidance material to take home. This was supplied in English and Polish.
The success of the scheme has been overwhelming. Parents feel much more empowered to support their child's learning through play.
A wonderful initiative which we will most definitely be following up.

Posted : 01 Mar 2018 | Views: 5226